Diversity, Equity & Inclusion
Our mission is to foster a culture that allows for the professional development, recruitment, retention, well-being and respect of all associates. We strive to create an environment of cross-cultural communication, understanding and collaboration that will fuel our future. At Sonepar, we are "Powered by Difference."
Employee Resource Groups (ERG)
Our voluntary, associate-led employee resource groups (ERG) work to foster that culture and ensure that everyone's voice is heard. Sonepar's ERGs in the US are growing every year.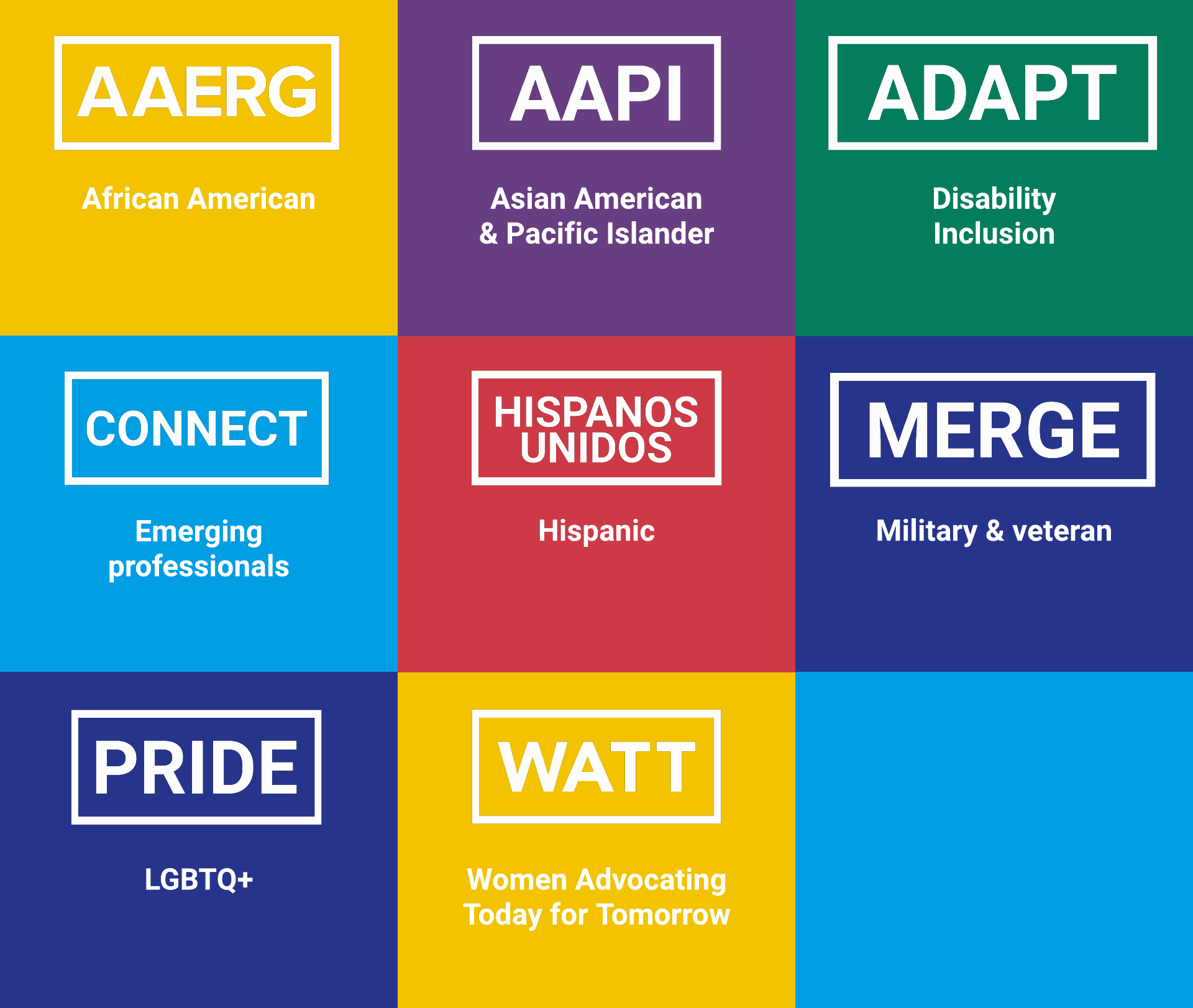 Corporate Social Responsibility
Read our CSR report based on the Sonepar Group's long-term strategy.
Sustainability
Today, Sonepar is number one in sales of energy-efficient products globally. We are one of the leading pioneers of the energy transition, making sustainability a priority.
Watch our video on YouTube: Mission in sustainability
All Committed, All Compliant
Sonepar is committed to very high ethical, social, and environmental standards. We aim to be a responsible corporate citizen in all countries where we operate.
Integrity is the core of our business. Through shared values, we work together to ensure our continued success and future growth. We treat each other and our business partners with respect and hold ourselves to the highest standards.
"Compliance is everyone's responsibility at Sonepar – every day and in everything we do."
Philippe Delpech, Sonepar CEO
WHISTLEBLOWER PROCEDURE
Sonepar promotes a strong culture of compliance across its business. This commitment is reflected in Sonepar's Code of Conduct and Supplier Code of Conduct. Our reporting system provides associates and Sonepar business partners with a dedicated resource for reporting actual or potential violations of our Code of Conduct as well as instances of fraud, theft, corruption, violations of law, or threats to Sonepar's business integrity.